Learn job search secrets that have helped "Thousands" land their dream job!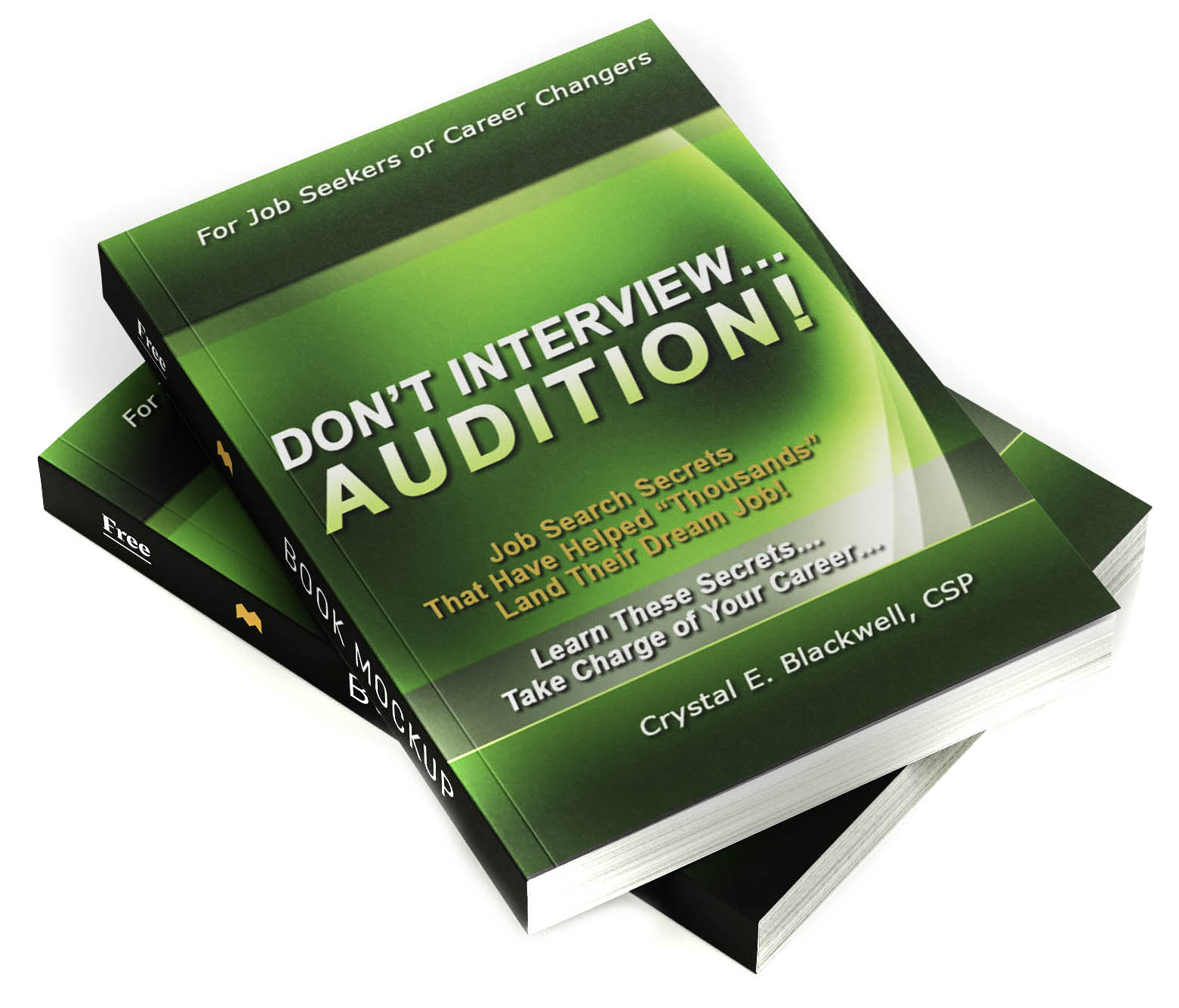 Don't interview…Audition!
Whether the job market is strong or weak, there is always competition when seeking a new opportunity. The chapters in this book outline a step-by-step process that will show you how to outshine your competition and help you secure the best job opportunity in your chosen field.