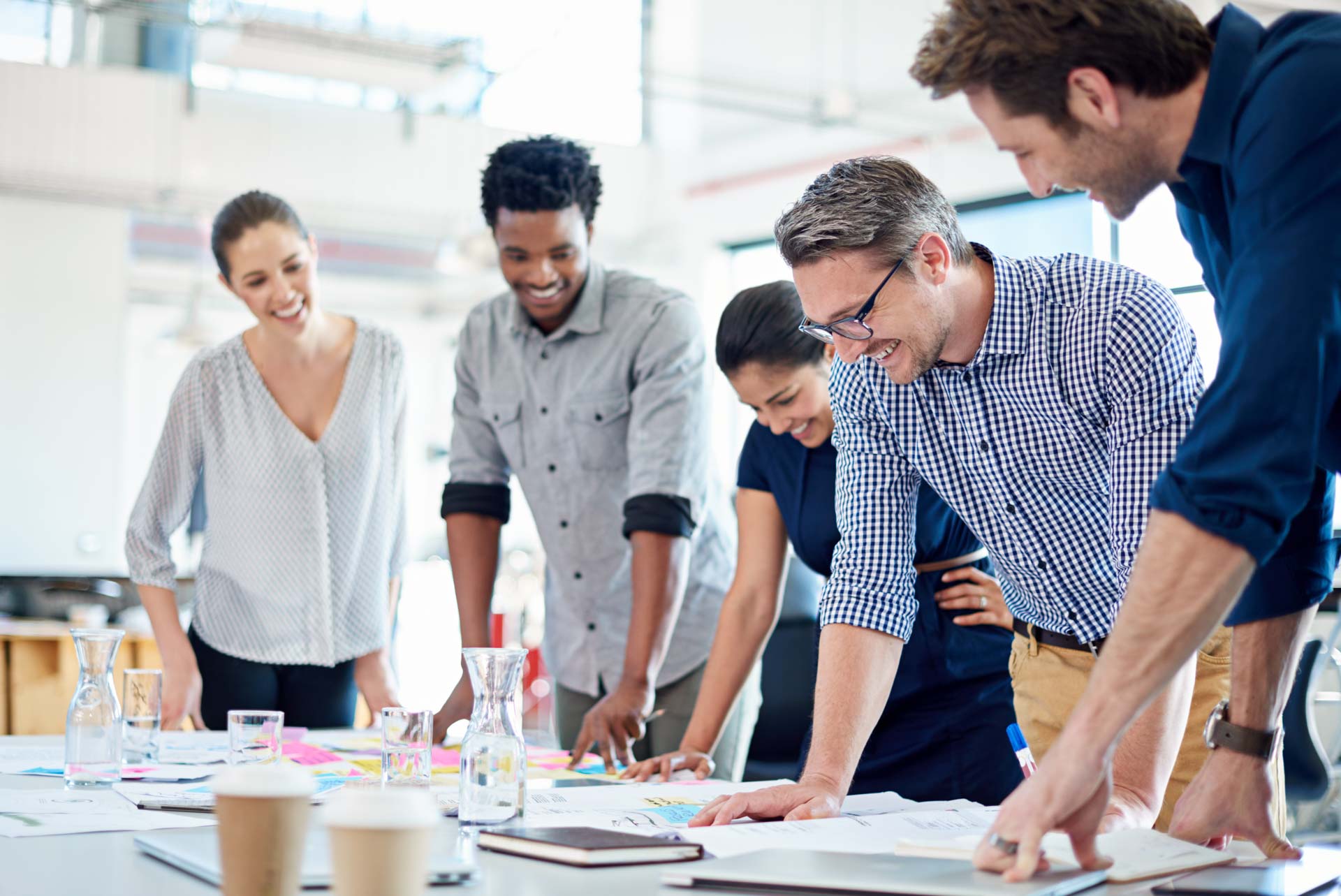 About Us
With a combined team history of over 50 years of industry experience, Staffing One works in tandem with clients to excel at delivery of innovative staffing solutions. Performance Is Our Promise!
Who We Are
The team at Staffing One is comprised of management and former executives of national staffing, accounting and facilities management firms. We are extremely adept at working with a variety of clients in order to ascertain desired workflow results. Those results create a staffing model that will maximize opportunities for both our clients and team members.
Our Mission
Staffing One is dedicated to providing superior services and cost-effective results for our clients while preserving uncompromising integrity in all dealings. Our ongoing success is dependent upon skill, intensity, commitment, and spirit of all Staffing One team members, and our ability to provide a unique, challenging, and caring environment characterized by fairness, trust, and mutual respect.
Our Commitments
Uncompromising Integrity
We shall be honest, fair and consistent, living up to both the letter and spirit of honorable conduct. Mutual trust will be the foundation of all of our relationships.
Focus on Clients' Needs
We shall consistently seek to understand the needs of our clients, to provide superior staffing services to meet those needs, and to earn their trust, respect, and confidence.
Quality and Excellence
We shall require quality and excellence in everything we do: our client services, the professionalism of our temporary and staff employees, and our service to the community.
Open, Caring, Challenging and Equitable Environment
We shall provide an open, caring, challenging and equitable environment in which all employees take pride, are encouraged to develop to their full potential, and are fairly rewarded for their contributions.
Memberships & Associations
The American Staffing Association
Metro Atlanta Chamber of Commerce
National Staffing Alliance
The National Association of Personnel Services
The United States Staffing Association
National Women's Chamber of Commerce
Awards
Named by The Atlanta Business Chronicle as one of Atlanta's Top 25 Temporary Employment Agencies in both 2018 and 2019.
Awarded a National Staffing Services contract by GSA in 2003
Named one of the Top 100 firms in Georgia by DiversityBiz.com, 1996 – Present
Profile
Over 21 years experience as a professional staffing agency.
Results oriented individuals with strong recruiting capabilities.
Highly motivated to provide quality, cost-effective staffing solutions .