Our Staff
Get to know our team.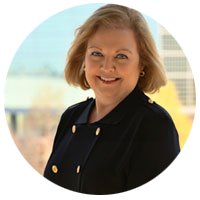 Crystal Blackwell
President
Crystal Blackwell is President and Chief Executive Officer of Staffing One, Inc. She is also Chief Executive Officer of Human Capital Management, Inc. a Direct Hire firm, and Blackwell Capital, LLC, both Atlanta-based firms. Staffing One began operations in Atlanta in 1996 and currently provides Administrative, Accounting, Legal and Engineering staffing services in 49 states in the U.S.
Crystal has over 36 years of staffing services experience. She has also marketed staffing services in the Boston and New York markets. Before opening Staffing One, Crystal was Senior Vice President of a regional staffing firm. During her career, she has been a Vice President of a regional staffing firm based in Atlanta. She has also been an Area Manager for a New England-based national staffing firm managing sales and operations for their Boston and Atlanta offices.
Crystal Blackwell is currently President of the United States Staffing Association and is also a Founding Board Member. She is a Past President of the Georgia Staffing Association, as well as a past Board Member and Officer of both the New York and Massachusetts State chapters of the American Staffing Association (ASA). Crystal was a 2012 finalist for the Metro Atlanta Chamber of Commerce Business Person of the Year. She has also served on the ASA Board as a member of the ASA Education Committee. She has been an American Staffing Association member for 32 years. She is a Founding Board Member of the Atlanta Business Leads Association, The Southern Resource Group and the Atlanta Intercultural Ministries Center. She is currently a member of several national and local organizations including: The Strategic Coach (Master's Level Member), The American Cancer Society, the Metro Atlanta Chamber of Commerce, the National Women's Chamber of Commerce and The Leadership Counsel, based in Atlanta. She is also a graduate of LaunchPad 2x.
Crystal continues to give back to the community she loves by working with a group of Talent Acquisition and Human Resource Professionals to assist Job Seekers in Career Assistance Ministries at both Smoke Rise and Edgewood Churches in Metro Atlanta.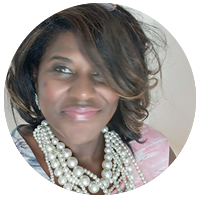 Tenera McPherson
Vice President
As Vice President, Tenera brings over twenty seven years of experience in Recruiting and Training. Her years of experience have developed her into the role of Career Counselor. Acting as a coach, Tenera is sought out by clients and candidates/team members alike to blend the two into dynamic teams. It is not uncommon to find Tenera being contacted by team members she has placed in corporate roles asking for advice and counseling. She has placed strong Administrative and Accounting candidates in the most sought-after positions in Corporate America. Her ability to understand the needs of her clients and candidates and match the individual needs of each is invaluable.
Tenera is a native of Virginia Beach, Virginia and a graduate of Longwood College, where she majored in Sociology. Before joining Staffing One in August of 2010, she worked as a staffing professional for Todays Staffing earning the Team Work Award for brokering the most placements between the temporary and direct hire divisions. She joined the service staff of Georgia-Pacific's in-house staffing company, Encadria Staffing Solutions, in 2005. As a founding team member, she started with VantagePoint Staffing Solutions in December 2006.  Tenera has experience working for both non-profit and for profit companies. She has earned the designation of Certified Staffing Professional from the American Staffing Association. Networking is a key to Tenera's success. She actively participates with Re:Focus on Careers, the International Association of Administrative Professionals and the National Association of African Americans in Human Resources.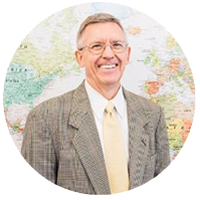 John Pekas
Business Relations Manager
John Pekas has been in sales and marketing for over 35 years in various capacities as a producer, director and manager. Notable achievements include producing 120% of goal in sales over a six-year career at the Metro Atlanta Chamber of Commerce. He also developed a Sales and Marketing workshop and conducted one-on-one coaching and training on selling to the affluent investor market for top financial advisors at an Investment Advisory Firm. He also established two Business Development departments that included creating and developing Internal Sales material and Marketing collateral. He also hosted an online program providing Marketing and Sales assistance to Entrepreneurs and Small Business Owners.